Map of Bangui-M'poko Int. Airport
Bangui M'poko International Airport is located in the northeast of the Central African capital. Its entrance is constituted by the terminus of the avenue des Martyrs and is 8,6km far from Kilometer Point Zero, historical center of Bangui. Access to the different parts of the city is therefore easy and fast.
WEATHER IN BANGUI

Temperature: 24°CPatchy light rain in area with thunder
Humidity: 89%
Wind: WNW at 6km/h
Detail & forecast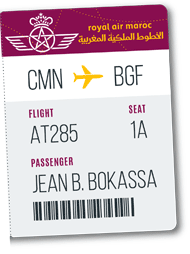 Log in

Contact us

About

2013-2019 Aeroport-Bangui.com.